PROGETTO COFINANZIATO DALL'UNIONE EUROPEA – www.europa.eu
   BEHIND THE SHAPES, BEYOND THE COLORS
1. Project description
The project will provide the realization of applications and technologies to be installed in the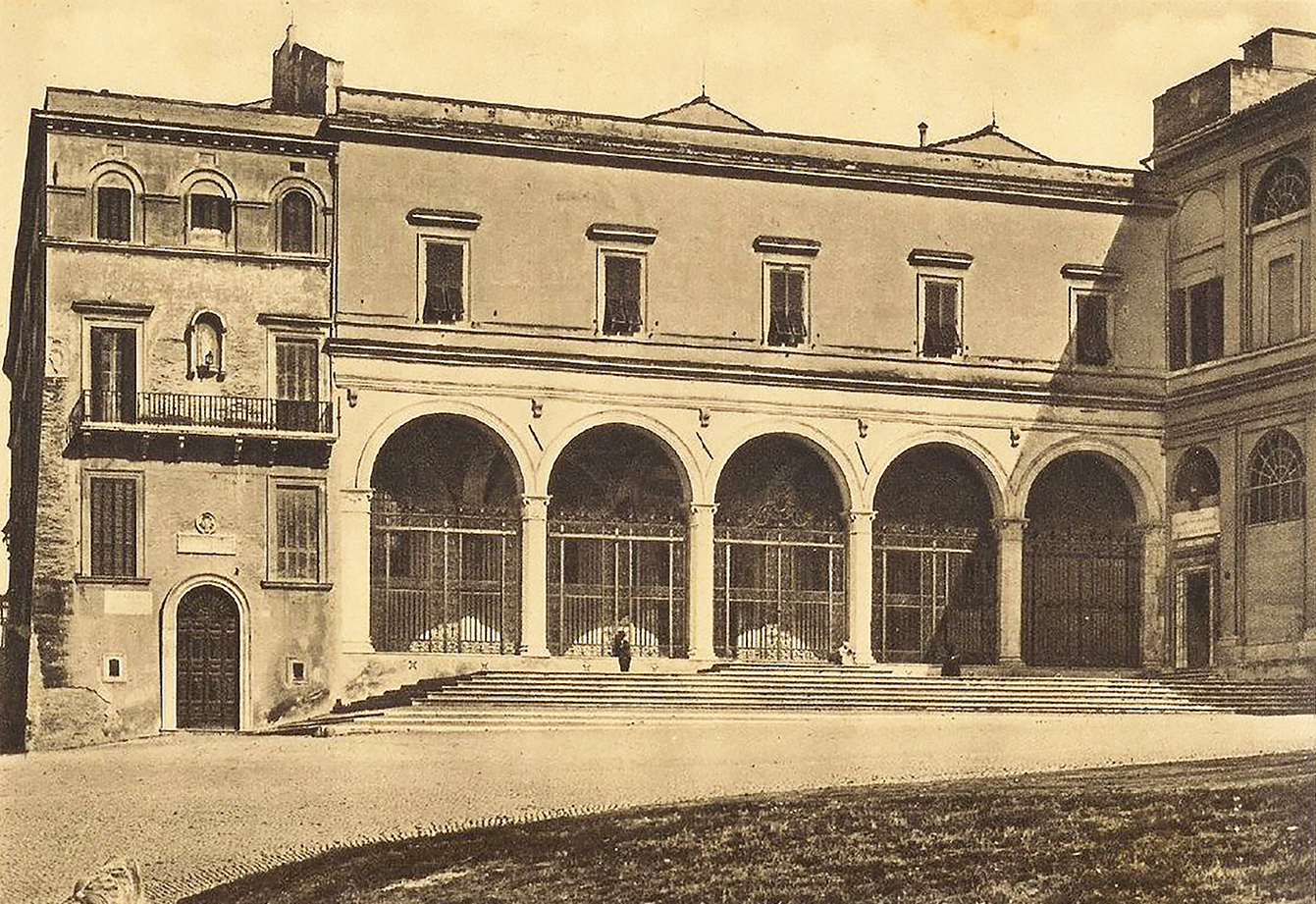 Basilica of San Pietro in Vincoli, by the introduction of an innovative system of management frameworks and one or more iOS/Android application for the development  AR content related to testimonies in the Basilica. In particular: 1) A multimedia guide for visiting the Basilica; 2) The multilingual translation of the Latin epigraphic texts which can be visually read by a mobile device on the epigraphs themselves; 3) The viewing of reconstruction  of the inside of the Basilica in the late Middle Ages,  through the mobile device coupled to a "time frames"; 4) A "Virtual class" section dedicated to scientific studies on exposed works; 5) Archaeological holograms. The testimonies in Basilica can be used through multimedia information, which can be freely activated or automatic simultaneous activation (position, image, work) on user owned moveable device, so as to trigger discovery. The information will not be "told" as in an usually audio-guide but will be narrated  as "answer  to the visitors  request". He will take an active role in a route of visit that will be a search and discovery path.
2. Targets
1) Developing techniques and innovative model to promote the use of cultural heritage contained in the Basilica of San Pietro in Vincoli;
2) Accompany the visitor's interest in the heritage of witnesses increasingly ignored by mass tourism, experimenting in a high-class place, an effective way of communicating the archaeological, architectural and artistic values of the millenary history of the Balisica, obscured by the presence of Michelangelo's Mosè;
3) Transfer to other places of culture the experience set up in San Pietro in Vincoli;
4) Create a network whit Local institutes and Nations to broaden communication and stimulate the dissemination of the proposed innovation;
5) Join support for entrepreneurship with the exploitation of place of culture.
3. Start date
28 may 2020
4. End date
Finished project – september 2021
5. Results
6. Total expenditure of the operation
€ 250.000,00
7. Union cofinancing rate
€ 200.000,00
8. Basilica of San Pietro in Vincoli
Piazza di San Pietro in Vincoli – 00184 Roma
Italia